Adversity Imprison
Or Liberate?
 My focus is on Late Adulthood clients, those that want to create a legacy, rekindle their passions and dreams they have left dangling on the back burner for so long. Those in retirement now rethink and exit retirement and build new businesses instead! Drawing on their vault of wisdom, unique experiences, and expertise honed over many years. Clients, in many cases, are at the crossroads of their lives and are in the best position to be influential. Questions for consideration: "Can I make my life count and make a difference to myself and the others around me?
Adversity, or traumas happen to us in varying degrees of devastation.
Viktor Frankl's experience in a concentration camp tipped the scales of severe and overwhelming shock, grief and facing the prospect of death at any moment!
He never gave up and showed the world how he applied Tragic Optimism!
His book: Man's Search for Meaning is a must read for everyone!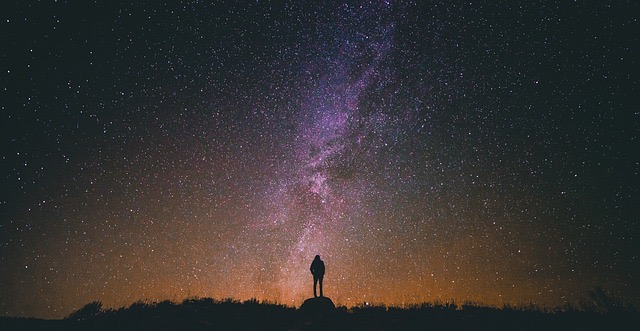 Viktor Frankl Vision of his wife that gave him hope on a cold starry night, working outside concentration camp!
Adversity stories about yourself, can imprison your thinking


Or changing you story can change your life!
Apr 05, 23 01:14 AM

Solution focused therapy case study amplifies your strengths, values and resources as your positive springboard for happiness.

Sep 18, 22 06:30 PM

Positive Psychology Trailblazers Albany Creek, unique 3Ps integration creates happiness recipe

Mar 19, 22 12:47 AM

Positive Aging Strategy heralds winning solutions by collaborative power of client, VIP lifeline(YOu) and me. Happiness cements the strategy!
 Adversity Can Imprison Thinking, Or Liberate You! Misfortune can turn your world upside down in a heartbeat, or cruelly prolonged. I provide the following examples to illustrate the tremendous resources of human beings overcoming setbacks in life.
Adversity or traumas when managed through Solution Focused Therapies have and will continue give people some inspiring resilience  to profound achievements in their lives.
If you choose to engage me as an advanced relationship coach /counsellor, my greatest thrill is to help you unlock those superhuman strengths waiting for your command to jump over some imposing hurdles!
What we'll be doing is help you have a Default Mechanism that kicks back to Happiness, each time you experience adversity! 
Ok, it's going take some practice as research has reinforced that to smother a negative influence you're going to need five positives as an override!  Worth to get a sustainable joy of living!
In my course of fundraising for the Sporting Wheelies, I was alerted to a member from a newspaper extract that caught my eye on a notice board.
About a Paralympian an Ethiopian was eight when his father was imprisoned and killed in Africa.
Later in his early twenties, he became a political activist, consequently a marked man by the communist regime. He attracted a police raid to his village. He got wind of them tried to escape in a car and rolled it on top of him and resulted in a broken back!
Couldn't see medical attention for fear of capture. Hiding with relatives, until supporters helped him escape to Italy where they operated on his spinal cord, after the operation, he could at least sit in a wheelchair.
The following is a great example the internet technology, even back in 2009!
Known as 'The Blind Guy' He had been through many trials and ups and downs in his life. Wartime injuries. His body pinned together artificial right shoulder. 100% blind, 78% deaf. 
Uses adaptive software to surf the net and run a business. His adaptive software also runs his cell phone and a walking GPS. I remember back then when texting him on Skype, and the written text automatically converted to audio.
Mark Pollock and Simone George's TED Talk video illustrates a Double Jeopardy Adversity!
Adversity is a Double-Edged Sword! In seconds you can be struck with a disabling accident and your whole world can fall apart physically and mentally.
Those are the negative consequences if you don't practice a lot of resilience and authentic grit, with a solid backup of role models and mentors that have overcome tremendous hurdles.
Sporting Wheelies have achieved remarkable results using sports and rehabilitation programs to engage physically and others the social connection in the gym.
I can help empower you with mental toughness, employing positive psychology with a bundle of human values and strengths, resilience, grit, unswerving determination to reach your goals.
Happiness and the joy of living are necessarily the 'pulse of well researched Positive Psychology, of which I'm passionate about wanting to share these considerable benefits with you!
Physical Adversity
Didn't Imprison Feelings
A Nazi Concentration Camp imprisoned Viktor Frankl but they didn't control his feelings!
His book states, you cannot always control what happens to you in life but you can always control what you feel and do about what happens to you!
---