Boz
About Me
Boz, I couldn't be without my Wonderwoman Coralie.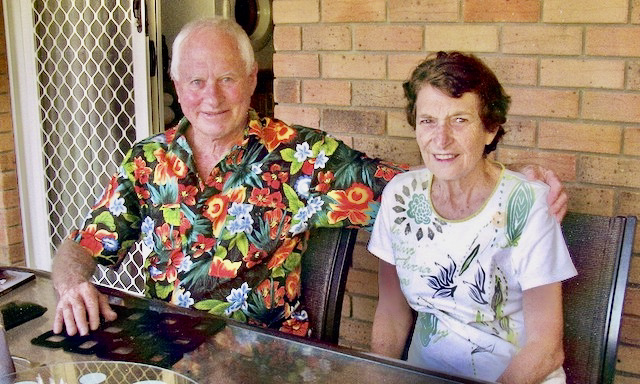 Boz (Bryan Bossley) here with you.
My life grows with love, gratitude, appreciation and no regrets supported by my wonder woman wife. Gift wrapped Diamond Anniversary in April 2022.
I'm proudly a romantic. I have two songs by Irene Kral that beautifully express this.
She is one of the unknown jazz great vocals of all time. The emotional impact of her voice in the song is staggering.
 Boz, My Studies 
Eclipse.
My positive psychology studies eclipsed moments in my life worth sharing with you and your families. During these modules of my diploma, I discovered some parallels that shook me to the core of how these positive directions were on the same wavelength as to how my wife and I were leading happiness fulfilled lives, duplicating those worthy principles of positive psychology; subconsciously anyhow!
Further evidence that I was on the right track was my admiration for Dr Anne B Lutz in my course with her: Foundations of Solution-Focused Practices.
What I found with this course has a profound theme in any context lasering in people's strengths, and resources are more potent than their problems!
I'm going to make my pages on my website reflect this.
Reflecting on my eclipsed experience, I registered my business name as a Happiness Practioner.
And when I saw a quote by George Vaillant, a Harvard psychiatrist coming to this conclusion after a thirty-year longest-running study of the wellbeing of human flourishing- reduced to just five words.
 "Happiness is love- full stop".
I knew I had made the right choice.
What If?
I build a website that was a natural translation of those magical moments of living we are experiencing into my studies and qualifications that confirmed by evidence and research of a rejoycing synergy between myself and others that want experience positive ageing.
I remember the delightful DVD experience, Diana Krall's Live In Paris concert, where the exchange of admiring glances between her and band members and the rapport extended to rapture's audience.
🙌That's synergy!
An Epic
Departure 🌄
A clear departure from revisiting saturated horror stories, at last, using our strengths, values and beliefs as the building blocks to override traumas crashing down on us inappropriately!                                         We all have crisis points in our lives. Mine was learning difficulties surrounded by anxiety attacks. In my late twenties.
 I overcome these demons by participating in self-improvement courses and some great mentors I reached out to.
As I have found, and there is little doubt you will also find my integration of Positive Ageing, Positive Psychology and Positive Solutions (aka Solution-Focused Therapy) 

The three Ps is this robust program, the epic life changer that provides the pathway for you to meet your hopes and desires.
My website pages are designed and evolving for you to be reflective and assess your stages of positive ageing, and feedback from me if necessary?
About Us
Proud Moment💎
I have every reason to be proud following the ladder of positive ageing as husband and wife; we walk the talk celebrating Diamond Anniversary in April 2022, creating a legacy of marriage guidance for others that want to achieve similar milestones of happiness and wellbeing.
There are many components to our happiness and the following has always been with us.
 Labradors have given us unconditional love ever since we got one for our first wedding present 1962, and have remained so to this present day as (2022)
I created the following video to show how unconditional love impacts our lives.
Boz, see you soon.