Octogenarian
Snookers
Age Barriers!⛵️
Octogenarian Reboot🥾👢
We are making the world a better place!
We are wrapping the wisdom of slight edge potency around impacting our health, personal development, relationships and finances.
The slight edge has two sides of a coin, easy to do and easy not to do!
The first 5% one upward spiral success trajectory, the latter one does a deep dive of unsuccessful 95%.
The slight edge is the flagship of the definition of success, being the progressive realisation of a worthy ideal!
These easy to do steps, when compounded over time, matching the progressive realised goal!
If you take the easy way out and don't do the simple steps, expect failure paths of 95% of the population!
I am stating a harsh reality, mainly living in a   society, hammering with no's comparatively with very few yes's.It isn't any wonder when the poor subconscious mind compounds those ratios, and you have an 8: 1 or 40,000 no's to 5000 yes's!
When you attempt something positive, you get your subconscious churning at messages: "You can't do that, be authentic; how more failures do you want to mount up."Let's tone it down and say errors of judgement, but when compounded over time, massive negative consequences!
The metaphor of a guided missile is 75% off course and needs self-correcting instruments to take on course continually. Similar to our journey.
In rereading Jeff Olson's excellent book: 'The Slight Edge.'🎗
I had used the slight edge unknowingly or invisibly over conservatively thirty years when I first started the gym program, gradually increasing my cardio and weight training fitness level to my current age of 82 years old! 🏋🏽
I was unaware of his book till halfway through my fitness journey.🌅
When I started reading this remarkable book, I realised I was following his principles of 'easy to do' rather than easy not do!
Had I known the gems of this book, I would have read it well before any other self-help on the market!
No doubt otherwise, oldsters would be aware of similar findings of the success steps they took.
We have been on this road less travelled than other younger members of the family.
I will pick my favourite relationships, getting this one right, a domino effect on the others!
Easy to do plan, being kind, generous, loving to other members of your nuclear family.
Imagine the spin-off!🎇
Contrast this with easy not to do bitterness, not responding to the positive relationships.❤️
Octogenarian, Retirement Pitfalls that you would like to consider:
The myths surrounding them are staggering.
Who said you have to?
A fixed mindset of the status quo doesn't have to be yours.
The danger here is by following this mandate mindlessly, and the mind retires also!
What is the ideal age to retire?
Never, according to the neuroscientist.
You breathe a growth mindset into your life if you don't!
Opportunities, spontaneity and new oomph come tumbling towards you!💪
You want to get up and go, mentally and physically!
I'll provide a chock full of evidence by avoiding retirement and getting in the live game a little later and how I combined this myself.
Octogenarian, me and many others don't stop setting goals and give retirement the flick!
We can't wait to add values and snowball opportunities to the world of generations.
Close to my heart, and anyone between their 80's and 90, my focus is on them.
My goal setting didn't stop when I reached my 80's. 
I set some tough ones, well outside my comfort zone, and made sure I wrote them down, so I couldn't escape from achieving them!
This action helped within the deadlines I set.
One of them I was guilty of having on my back-burner for many years.
Achieving my Diploma of Professional Counselling (AIPC Australia)
Life Coach Certification: Robbins-Madanes Training.
After watching Caroline Adams-Miller and Sue Langley videos, I sparked a furnace within me to complete my Diploma of Positive Psychology on 27 July 2020, just before my 82nd birthday. 
I then went on to achieve another milestone close on a year later, 6 June 2021
This certificate of qualification: ''Foundations of Solution-Focused Practices' ; when I combined these concepts with Positive Psychology a thrilling 3rd wave flooded my consciousness and created  a collaborate legacy for living happiness and wellbeing reaching to my families and clients.
Octogenarian Reboot is designed all in that category to provide a legacy of wisdom to our fellow human beings. We have the possible qualities to be VIPS to the world!🌎🌏
Yes! We do count!🙌
Octogenarian
Retire To What?
"What a thrilling game-changer that was for me. It's the best confirmation of surrounding yourself with happiness and wellbeing for oneself and virally affecting others!
I am so grateful and indebted to the influencers and mentors I developed along my journey.
I'll outline them later as they have made a valuable contribution to me and many others inspired the octogenarian spirit of achievement crossing limitless status quo age boundaries!
My first validation was when  I read a book that changed my life, Avoid Retirement And Stay Alive, by David Bogan and Keith Davies.
Many other influencers add to my arsenal of not retiring ever, so what if I am 82!
David Bogan and I correspond and compare notes and collaborate on our progress!
I spoke to Allan Stewart of Newcastle NSW Australia, sadly just before dying at the age of 102 in 2018.
Allan went into the Guinness Book of Records for being the world's oldest person to graduate from a university at 90, and then at 95 a masters degree!
The video I have posted provides compelling evidence that oldsters have got what it takes!
---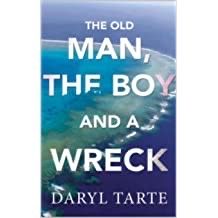 Here are a mentor and personal friend from my homeland Fiji.
Daryl Tarte exemplifies an octogenarian by authoring twelve fabulous books shared about our island paradise Fiji.
A couple of examples demonstrate this:
When octogenarian ex- sugar mill manager, Greg Skipperton, meets his new fifteen-year-old neighbour, Paul Wilson, little does he suspect that a friendship will spring up that changes both their lives.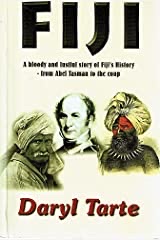 Fiji: A Bloody And Lustful Story Of Fiji's History From Abel Tasman To The Coup.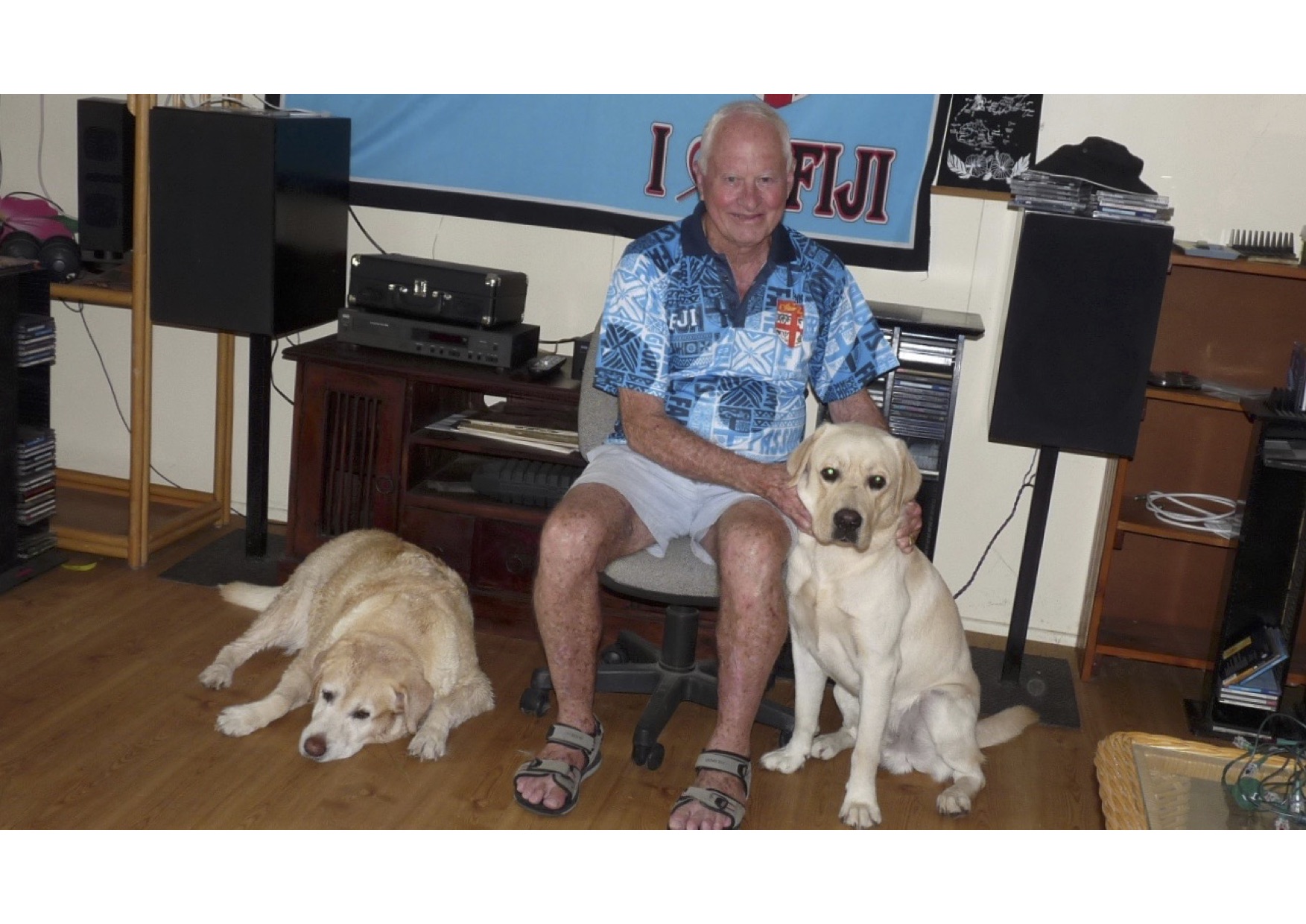 Working from home with pair of assistants!
---